Subscribe today !
Online order form to subscribe to Lithuanian Heritage, including Draugas News for only $45.00 per year. You can pay conveniently online using a credit card. A printable mail-in order form also is available at the above link.
Gallery of 2022-23 covers, tables of contents.
Gallery of 2020-21 covers, tables of contents.
The most recent issue (below) was mailed in August of 2023. Click twice on the Cover or Table of Contents image to view page.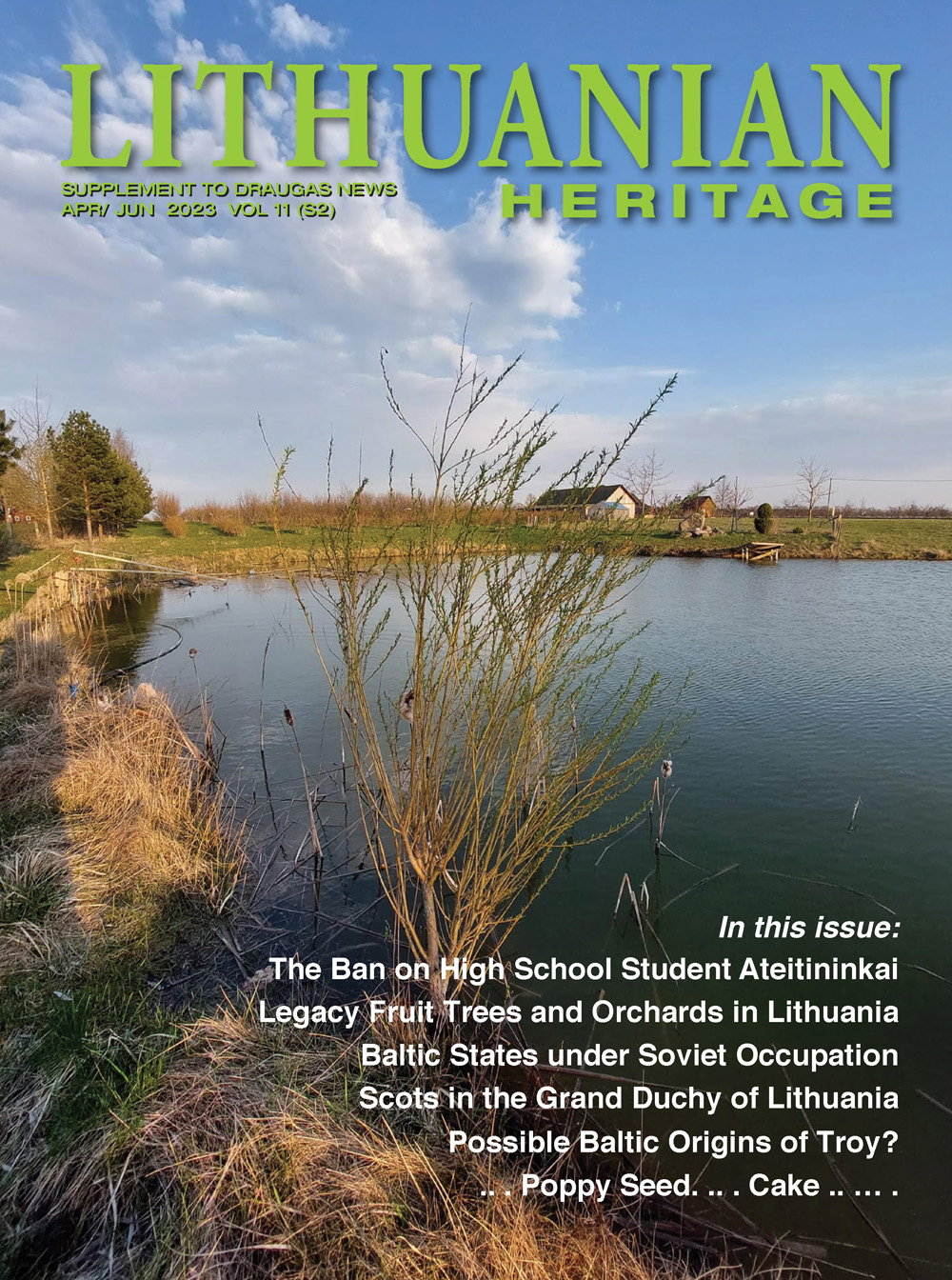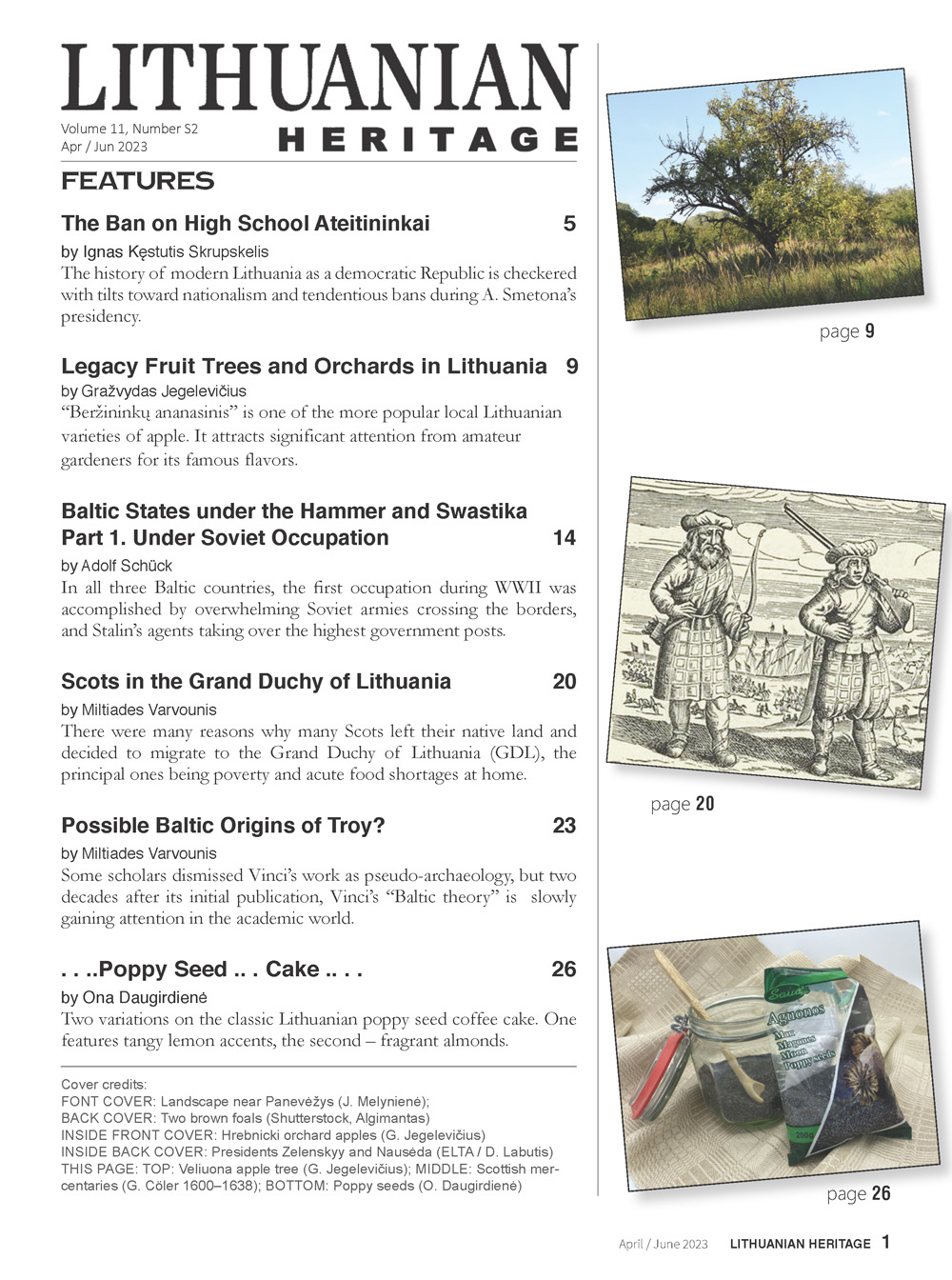 LITHUANIAN HERITAGE
Sample Covers